What is a Kota Grill?
The Kota Grill is a wood-fired barbeque from Lapland, Finland. It is typically found inside a traditional 'grillikota' hut, where people gather to cook, eat and warm themselves by the fire.

Easy to assemble and move, the Kota Grill has emerged from the hut to be the centerpiece in any backyard, patio, or dock!

A Kota Grill combines the fun of the campfire cookout experience with the versatility of a modular outdoor kitchen!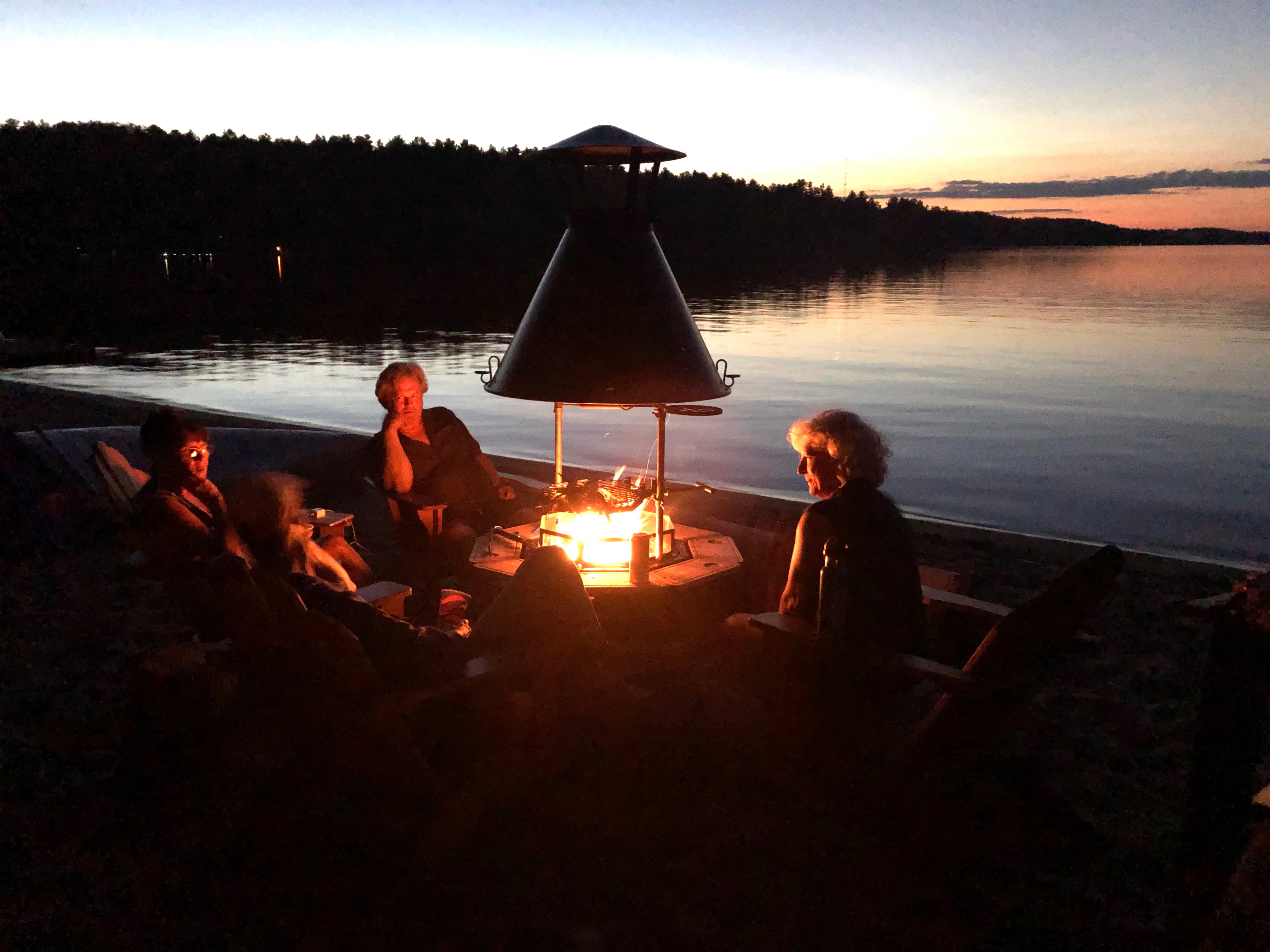 Versatility
The Kota Grill enables multiple cooking options:

Traditional fixed grilling
Santa Maria style BBQ or Blazing with our double-sided Rotating Grill
Teppanyaki-style searing
Cast iron cooking.
Shishkebab
Old-school smoking and more
Visit our Kota Shop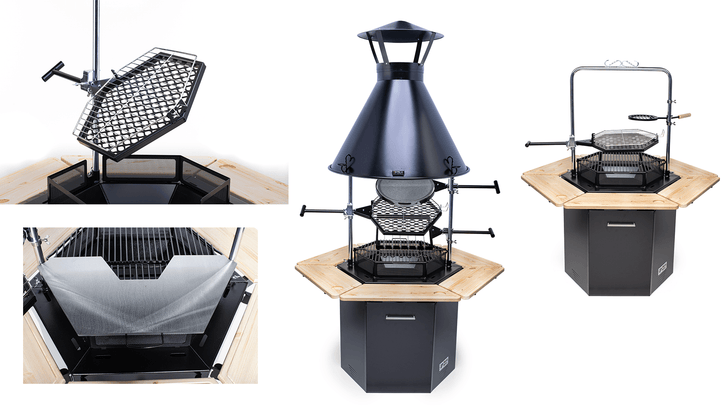 Kiskot System
Stack, slide and rotate your grills along the 'Kiskot' track.
Combine, Rotate, Cook.
The Kiskot rail system allows for the attachment of multiple grilling accessories:
Rotating double-sided grills; adjustable cast-iron pans; shishkebab set; and more.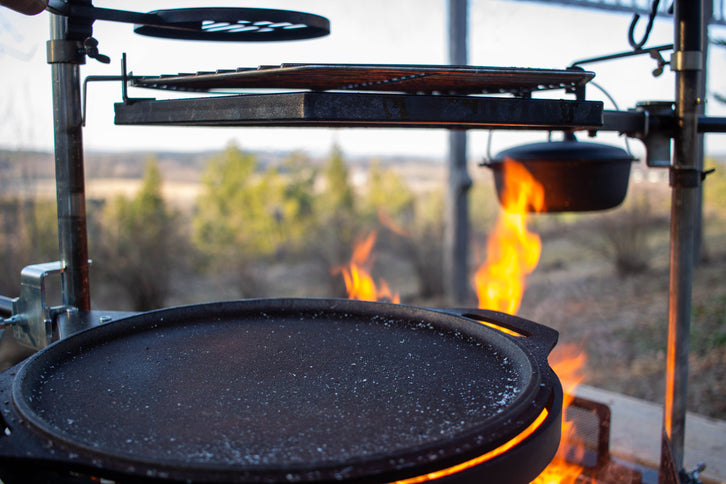 Old Fashioned Grilling
Place your enamelled grill or Teppanyaki-style searing plate over the fire for standard wood-fire grilling.
Grills and Griddles.
Check out our wide assortment of Kota Grill accessories, including a Teppanyaki-style searing plate made from 8 mm thick steel, or our enamelled grill -- all directly from Finland.
Buy Accessories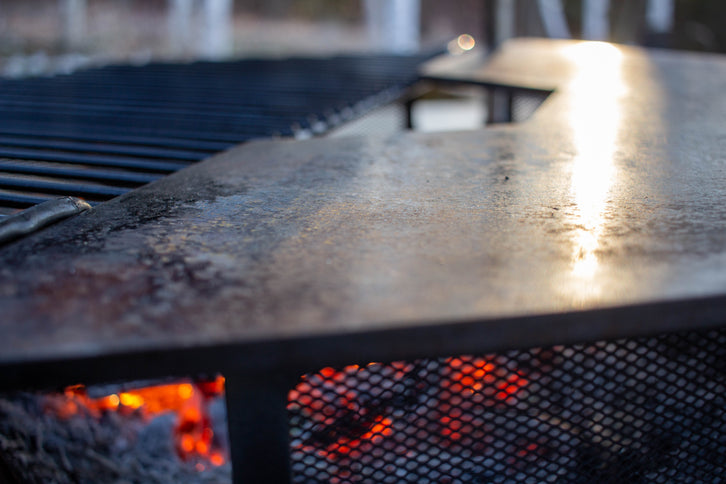 Made in Finland by Polar Metalli
KOTA GRILLS is the exclusive North American supplier of POLAR GRILLI products from Finland. They are considered the premium producer for Kota-style grills in Europe.


Premium Quality
The Kota Grill is engineered for the near arctic of Finland ensuring a durable and long-lasting product.

Zinc powder-coated steel, precision-welded in a state-of-the-art factory, make Polar Grilli products are an excellent investment.
Visit the Polar Grilli Website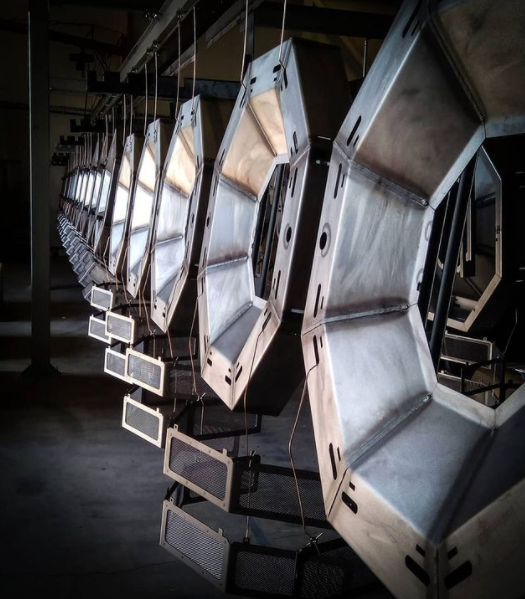 The Kota Grill Family
Offering a range of sizes and features to suit your grilling needs. From the backyard to in a Cabin, small and compact to extra large.
Grill Shop