Grill Cabins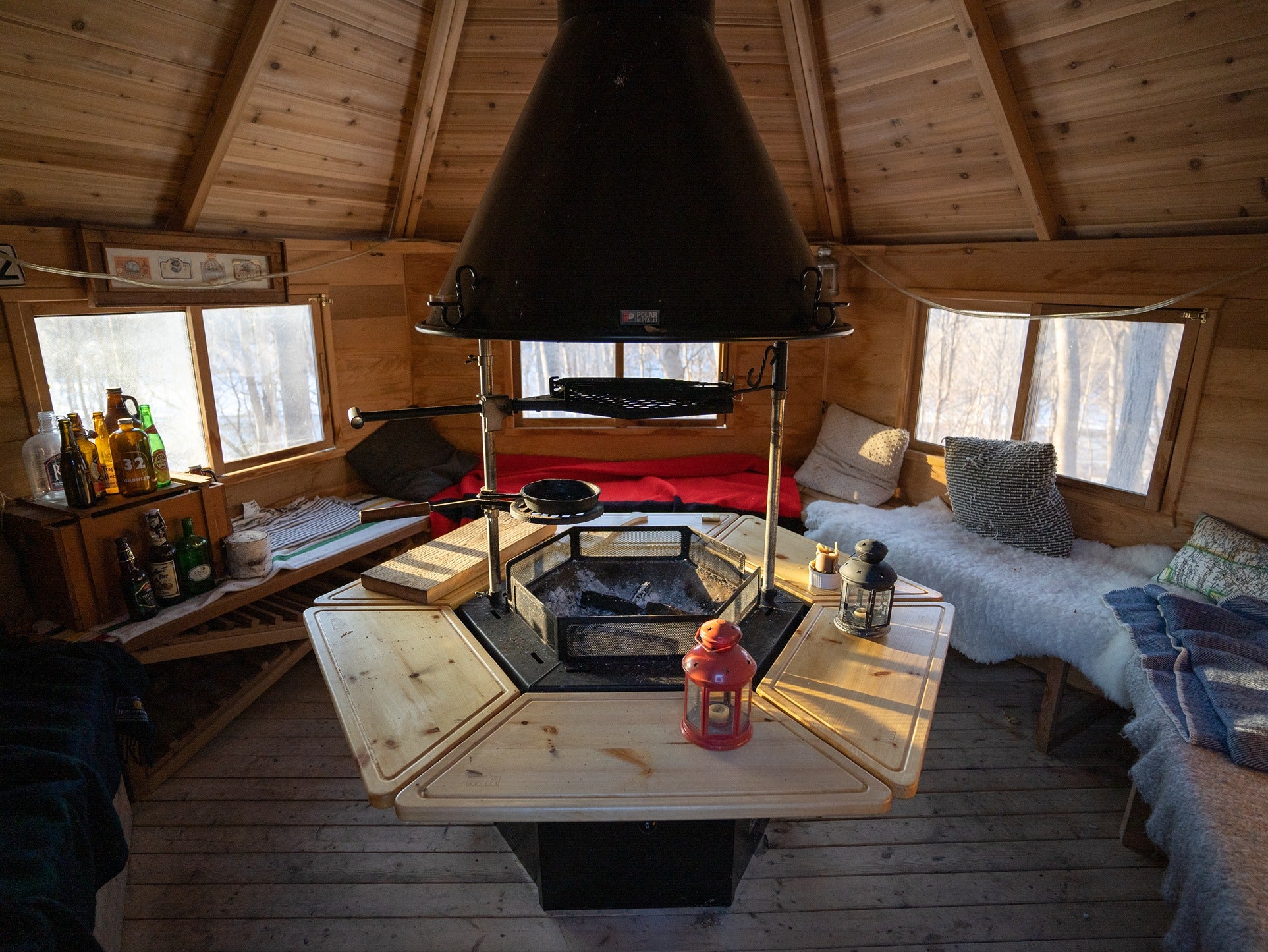 The Kota Tradition
The Kota Grill Cabin or, 'grillikota' originated in Lapland, the arctic north of Finland. Reminiscent of the traditional Tipi or a Yurt, the Kota Grilling Cabin is a rustic, enclosed hexagonal shelter made of wood and built around a Kota Grill that is positioned in the centre. Benches and tables surround a Kota Grill and a large smoke hood and chimney vents out smoke from the fire. We are introducing the wonderful Kota Grill Cabin tradition to North America.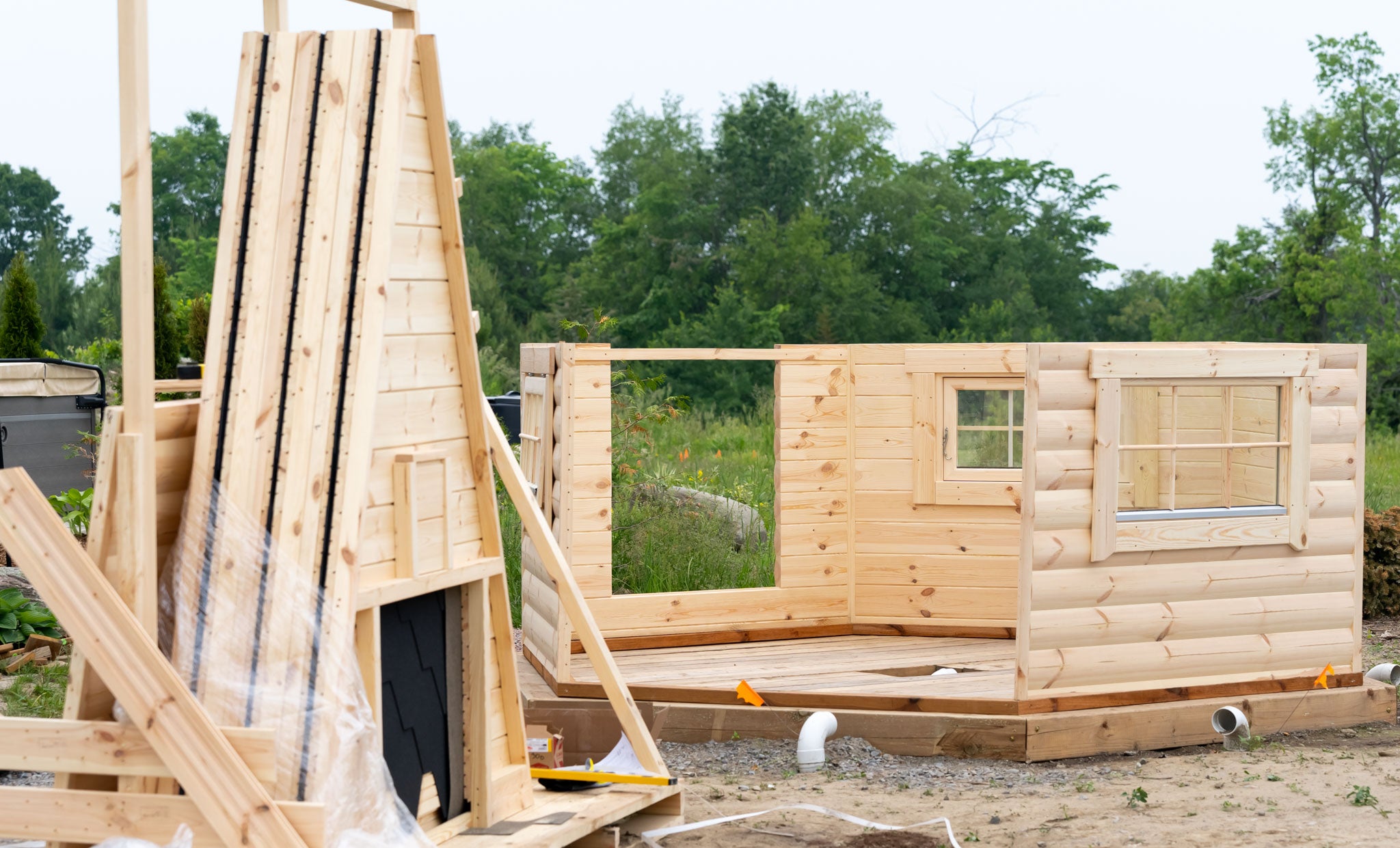 Prefabricated Cabins
We ship prefabricated grill cabins and structures that are built with premium European pine for a beautiful and solid structure. Easily assemble the huts with pieces cut to fit.
View our pdf catalogue for our full list of Kota Huts, Saunas, Camping Pods and Pavillions.
Download PDF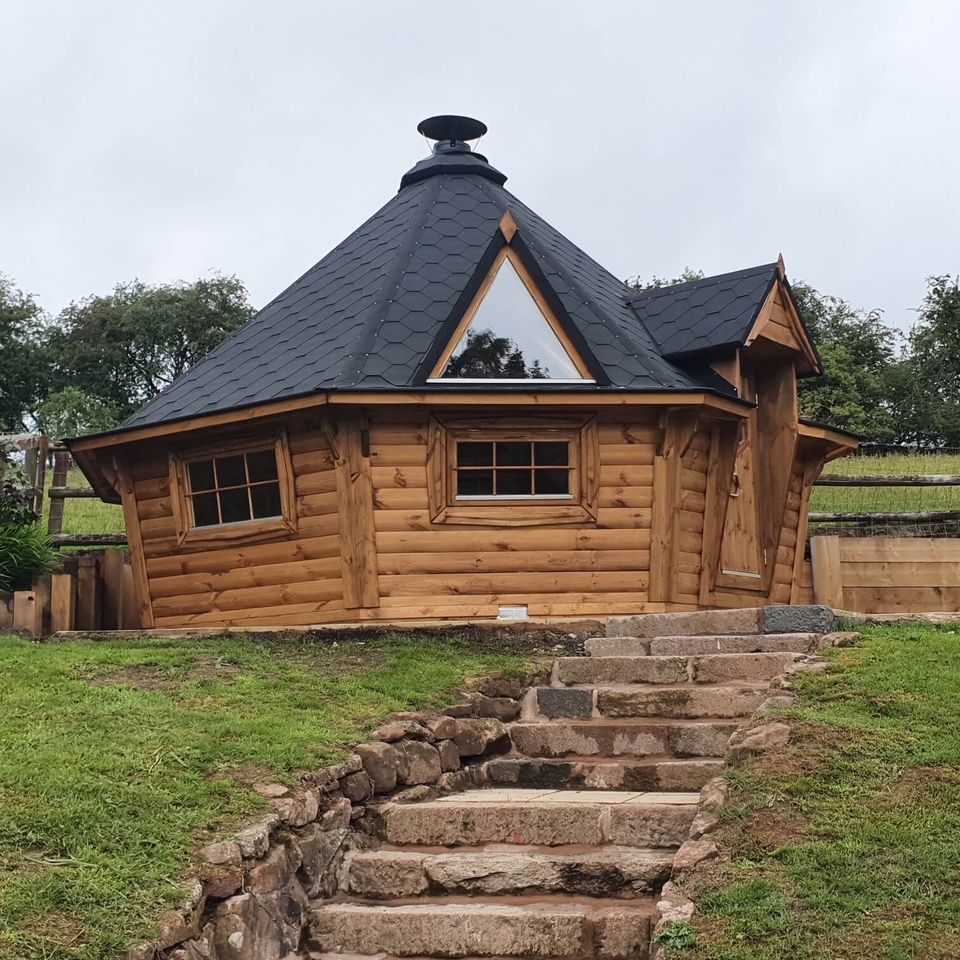 Cabin Styles
We offer a selection of cabins and structures, such as the traditional hexagonal hut, gazebo style, or the more modern conceptual designs. Customize your cabin with a wine rack, cabinets, a log-storage bench and curtains. Cushion the benches with pillows, blankets, and sheepskin bench covers for extra coziness.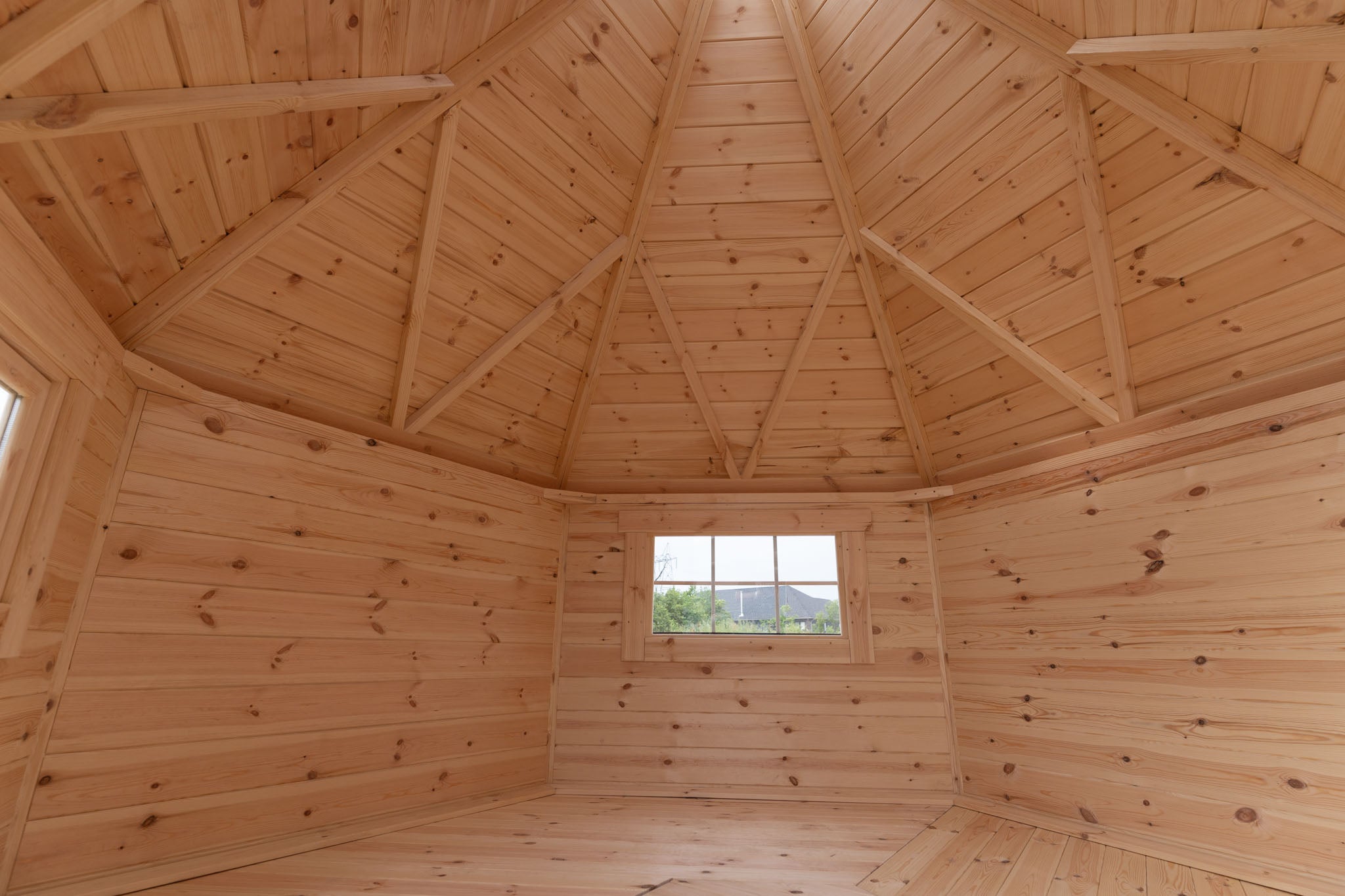 DIY Kota Hut or Gazebo
If you are handy and see yourself building your own Kota Grilling Cabin or Gazebo Grill, please talk to us. We can provide you with basic plans for building a hut and the requirements for a base with air intake pipes. If you have an existing gazebo, you can easily convert it to allow for a Kota Grill in the center. You only need to cut a space in the roof large enough to fit our 30cm chimney leaving a 2" space around the pipe hole for fire safety.  Add some benches or chairs and you now have a Gazebo Grill you can use all year round! Contact us to discuss your design ideas.
Safety:
Always consult our safety manuals.  An open flame inside an enclosed wooden structure requires several important precautions: always have an up-to-date fire extinguisher with you, make sure you have a functioning carbon-monoxide sensor in the hut at all times, never leave a fire unattended and regularly empty the ash container before use. Finally, do not install a Kota Grill with chimney inside a structure attached to your home. Ask your insurance company how far the hut or gazebo should be from the main dwelling (often 50 ft).
Municipal Regulations:
Before moving forward with the purchase of a Kota Grilling Hut, please consult with your local fire authorities and insurance company. In most municipalities a structure less than 100 sq feet does not require a building permit and is in theory a grey area. Nevertheless, please consider the by-laws in your municipality. All of our structures are under 100 sq feet but we do have larger models, ideal for campgrounds, hotels and resorts and fishing lodges. Please feel free to speak with us about any questions you may have.    
Choosing a selection results in a full page refresh.
Press the space key then arrow keys to make a selection.